| | | | |
| --- | --- | --- | --- |
| | | | |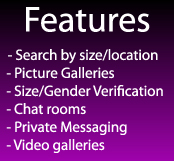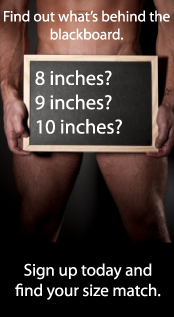 | | |
| --- | --- |
| Age: | 30 |
| Gender: | Man |
| Looking for:: | Woman |
| Location: | Houston, Texas, United States |
| Pictures loaded: | 2 pictures |
| Albums loaded: | 1 Album ( 3 Pictures ) |
| Videos loaded: | No Videos |
| About myself: | Hello all, As the title says, I am a 29 year old nurse just looking to share some fun times with some great people. Besides my job, I'm an extremely laid back guy who enjoys reading, coffee, fitness, and food. I spend most of my free time with my dog. I'm not really looking for anything serious at the moment, but I'm always up for some light-hearted fun. I love connecting with like-minded people over chat and seeing where we can take things! And yes because I do get asked a lot, I am not shy when it comes to sharing pictures or videos I really look forward to having some really great times with some of you! |
| Verified: | 9.5x7.5 |
| Who Can Message Me: | All Members |
| | |
| --- | --- |
| Relationship Status: | Single |
| Penis Length: | 9.5 |
| Penis Girth: | 7.5 |
| Referred by: | Search Engine |
| | |
| --- | --- |
| Ethnicity: | Caucasian |
| Height: | 6' 1" (185 cm) |
| Eye color: | Brown |
| Hair color: | Brown |
| Body Type: | Athletic |
| Best feature: | Arms |
| | |
| --- | --- |
| Smoking: | No, never |
| Drinking: | Just socially |
| Have children: | No |
| Want children: | Not sure |
| Sense of humor: | Goofy: Cartoons still crack me up, Clever: Nothing's better than a quick-witted comeback, Obscure: I'm usually the only one laughing, Dry/Sarcastic |
| Employment status: | Full-time |
| | |
| --- | --- |
| Ethnicity: | Caucasian, African, African American, African Caribbean, Asian, Latin, Middle Eastern, Indian/Sri Lankan/Pakistani, Native American, Australian Aboriginal, English, Irish, Scottish, Welsh, Cornish, Dutch, Croatian, Serbian, Swedish, Russian, German, Austrian, Swiss, Danish, French, Spanish, Mexican, Ukranian, Polish, Greek, Italian |
| Smoker: | Does not matter |
| Drinking habits: | Rarely drinks, Drinks socially, Drinks 1-3 times a week, Drinks every day |
| Partner location: | In the same country |
| Body type: | Slim, Average, Athletic, Muscular, Super Muscular, Bodybuilder, Average and a little extra padding |
| Parental status: | No children, Children that live with partner, Children that live elsewhere |
| Eye colour: | Blue, Green, Grey, Brown, Hazel, Black |
| Hair colour: | Brown, Dark Brown, Ash brown, Black, Blue black, Red, Strawberry blonde, Blonde, Platinum blonde, Sandy blonde |
| Hair length: | Very long, Long, Shoulder length, Short, Buzz cut |
The operators of this website make no claims on the accuracy or reliability of these ratings.
Ratings are posted by users, and are not reviewed by the staff.
Profile Rating
How would you rate this profile?
seek3squared
: close to 10 inches and thicker than a can wow !
AznSizeQueen
: I wish I would of known and asked you what's up when I was in Houston last week. Ohh boy oh boy, you definitely deserve a TEN!!!!