| | | | |
| --- | --- | --- | --- |
| | | | |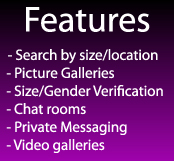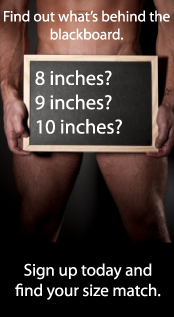 Age:
45
Gender:
Man
Looking for::
Woman
Location:
Palma de Mallorca, Palma de Mallorca, Spain
Pictures loaded:
3 pictures
Albums loaded:
1 Album ( 3 Pictures )
Videos loaded:
No Videos
About myself:
Thank's for all nice comments on rating section ;)

Verified XL Spanish Man, curious about what Will i found on this site :)
I am funny man, good education & so passionated.
I love to travel, music, chat ...
Don't be shy and write me message!
Sure we will have a nice friendly conversation.

i don't like to expend the time i LOVE to enjoy It ;) only real woman please.
Thank you!
RRB
Verified:
8.0x7.0
Who Can Message Me:
All Members



| | |
| --- | --- |
| Relationship Status: | Single |
| Penis Length: | 8.0 |
| Penis Girth: | 7.0 |
| Referred by: | Search Engine |
| | |
| --- | --- |
| Ethnicity: | Hispanic / Latino, Spanish |
| Height: | 5' 9" (175 cm) |
| Eye color: | Black |
| Hair color: | Black |
| Body Type: | Average |
| Best feature: | I'll tell you later |
| | |
| --- | --- |
| Smoking: | No, never |
| Have children: | No |
| Drinking: | Just socially |
| Want children: | I'll tell you later |
| Sense of humor: | Friendly: I'll laugh at anything |
| Employment status: | Part-time |
| | |
| --- | --- |
| Ethnicity: | Caucasian, African, African American, African Caribbean, Asian, Latin, Middle Eastern, Indian/Sri Lankan/Pakistani, Native American, Australian Aboriginal, English, Irish, Scottish, Welsh, Cornish, Dutch, Croatian, Serbian, Swedish, Russian, German, Austrian, Swiss, Danish, French, Spanish, Mexican, Ukranian, Polish, Greek, Italian |
| Smoker: | Does not matter |
| Drinking habits: | Does not drink, Rarely drinks, Drinks socially, Drinks 1-3 times a week, Drinks every day |
| Partner location: | In the same local area, In the same city, In the same state, In the same country, Overseas |
| Body type: | Slim, Average, Athletic, Muscular, Super Muscular, Bodybuilder, Average and a little extra padding, Voluptuous, Very Voluptuous, Voluptuous and a little extra padding, Very voluptuous and a little extra padding, Chubby, Large, Very large, BBW |
| Parental status: | No children, Children that live with partner, Children that live elsewhere |
| Eye colour: | Blue, Green, Grey, Brown, Hazel, Black |
| Hair colour: | Brown, Dark Brown, Ash brown, Black, Blue black, Red, Strawberry blonde, Blonde, Platinum blonde, Sandy blonde |
| Hair length: | Very long, Long, Shoulder length, Short, Buzz cut |
The operators of this website make no claims on the accuracy or reliability of these ratings.
Ratings are posted by users, and are not reviewed by the staff.
Profile Rating
How would you rate this profile?
sexytani
: Lovely cock perfect for sucking and would deel great
rebelrebelbig: I also love that a perfect Asian babe think it is perfect ;)
Thank you Sexy Tani ;)
Besos
: Thank you so much, what a treasure you are!
rebelrebelbig: Nice... So nice that you consider me a treasure! You are welcome!! Muchos Besossssss ;)
rebelrebelbig: Ooh! So nice that you love it!
I have a very big kiss for you!
KISSSSSS ;)
rebelrebelbig: Thank you so much Tara, hope someday we could share tequilas together in the future gorgeous Size Queen ;)
tina141982
: That's some serious thick size...hopefully someday we could meet :)
rebelrebelbig: Yeah! , we 2 dream about that day Now, but we must do our best to make that dream come true in a near future ! Kisses Tina ;) RRBig