| | | | |
| --- | --- | --- | --- |
| | | | |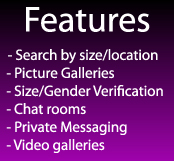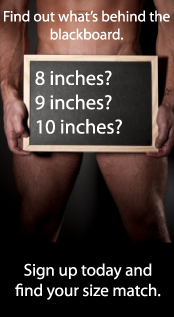 Age:
47
Gender:
Woman
Looking for::
Man
Location:
San Diego, California, United States
Pictures loaded:
2 pictures
Albums loaded:
3 Albums ( 25 Pictures )
Videos loaded:
No Videos
About myself:
I am married in a long term relationship. I am happy with my husband, including his attributes. We have been exploring new adventures and this is one that we both find appealing. He is straight so no worries there. But there will be no solo play, it will be an MFM engagement with him as an active participant.

We are definitely not looking for a cuck or MMF arrangement.

If you do intend to contact me just know that we are on Kik 'johnnynull' and any contact will happen with my husband first due to issues we've had with people vanishing or being nefarious. It's a safety and security thing.

If you live in the San Diego area that's great if we hit it off maybe we can be friends in addition to having playtime. If you are traveling to San Diego that's ok as well message and we can meet up and see how things go.
Verified:
Female
Who Can Message Me:
All Members
Seeking Size:
Between 9.0 and 13.0 inches long, between 3.0 and 9.0 inches girth


| | |
| --- | --- |
| Relationship Status: | Married |
| Referred by: | Word of mouth, Other |
| | |
| --- | --- |
| Ethnicity: | Caucasian |
| Height: | 5' 6" (167 cm) |
| Eye color: | Green |
| Hair color: | Blonde |
| Body Type: | Very Voluptuous |
| Body art: | Ear piercing |
| Best Feature: | Breasts |
| | |
| --- | --- |
| Smoking: | No, never |
| Have children: | No |
| Drinking: | Just socially |
| Want children: | No |
| Sense of humor: | Goofy: Cartoons still crack me up, Clever: Nothing's better than a quick-witted comeback |
| Employment status: | Full-time |
| | |
| --- | --- |
| Ethnicity: | Caucasian, Asian, Latin, Native American, English, Irish, Scottish, Welsh, Cornish, Dutch, Swedish, Russian, German, Austrian, Swiss, Danish, French, Spanish, Mexican, Ukranian, Polish, Greek, Italian |
| Smoker: | Does not matter |
| Drinking habits: | Does not drink, Rarely drinks, Drinks socially, Drinks 1-3 times a week, Drinks every day |
| Partner location: | In the same local area, In the same city, In the same state, In the same country, Overseas |
| Body type: | Slim, Average, Athletic, Muscular, Super Muscular, Bodybuilder, Average and a little extra padding, Voluptuous, Very Voluptuous, Voluptuous and a little extra padding, Very voluptuous and a little extra padding |
| Parental status: | No children, Children that live with partner, Children that live elsewhere |
| Eye colour: | Blue, Green, Grey, Brown, Hazel, Black |
| Hair colour: | Brown, Dark Brown, Ash brown, Black, Blue black, Red, Strawberry blonde, Blonde, Platinum blonde, Sandy blonde |
| Hair length: | Very long, Long, Shoulder length, Short, Buzz cut |
The operators of this website make no claims on the accuracy or reliability of these ratings.
Ratings are posted by users, and are not reviewed by the staff.
Profile Rating
How would you rate this profile?
stud22cm
: You are so hot, I must give you a 10, and you are verified ! Please look in my profile I would love to have a rating from you !