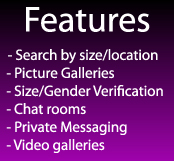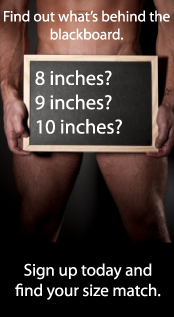 | | |
| --- | --- |
| Age: | 36 |
| Gender: | Man |
| Looking for:: | Woman |
| Location: | San Luis Obispo, California, United States |
| Pictures loaded: | 1 picture |
| Albums loaded: | No Pictures |
| Videos loaded: | No Videos |
| Verified: | No |
| Who Can Message Me: | All Members |
| | |
| --- | --- |
| Penis Length: | 8.0 |
| Penis Girth: | 5.0 |
| | |
| --- | --- |
| Ethnicity: | Caucasian |
| Height: | 6' 3" (190 cm) |
| Eye color: | Blue |
| Hair color: | Bald |
| Body Type: | Athletic |
| | |
| --- | --- |
| Smoking: | No, never |
| Drinking: | Never |
The operators of this website make no claims on the accuracy or reliability of these ratings.
Ratings are posted by users, and are not reviewed by the staff.
Profile Rating
How would you rate this profile?
AznSizeQueen
: Ladies, he's real. Been friends with him like FOREVER (met him on another site) and yes, he's that big.