| | | | |
| --- | --- | --- | --- |
| | | | |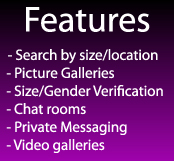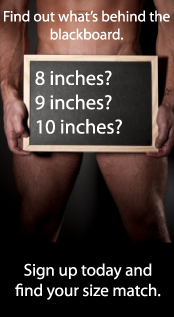 Age:
28
Gender:
Man
Looking for::
Woman
Location:
Vancouver, British Columbia, Canada
Pictures loaded:
2 pictures
Albums loaded:
1 Album ( 3 Pictures )
Videos loaded:
No Videos
About myself:
6'7" Tall, fit, athletic, and extremely well endowed.

I am straight FYI, the username is "big ryan d"
Verified:
No
Who Can Message Me:
All Members

| | |
| --- | --- |
| Relationship Status: | Single |
| Penis Length: | 12.5 |
| Penis Girth: | 8.0 |
| Referred by: | Penis Website |
| | |
| --- | --- |
| Ethnicity: | Caucasian |
| Height: | 6' 7" (201 cm) |
| Eye color: | Blue |
| Hair color: | Blonde |
| Body Type: | Super Muscular |
| Best feature: | Penis |
| | |
| --- | --- |
| Smoking: | No, never |
| Have children: | No |
| Drinking: | Just socially |
| Want children: | Not sure |
| Sense of humor: | Campy: The cheesier, the better, Clever: Nothing's better than a quick-witted comeback, Dry/Sarcastic |
| Employment status: | Part-time |
| | |
| --- | --- |
| Ethnicity: | Caucasian, African, African American, African Caribbean, Asian, Latin, Middle Eastern, English, Irish, Scottish, Welsh, Cornish, Dutch, Croatian, Swedish, Russian, German, Austrian, Swiss, Danish, French, Spanish, Mexican, Ukranian, Polish, Greek, Italian |
| Smoker: | No |
| Drinking habits: | Drinks socially |
| Partner location: | In the same country |
| Body type: | Slim, Average, Voluptuous, Very Voluptuous |
| Parental status: | No children |
The operators of this website make no claims on the accuracy or reliability of these ratings.
Ratings are posted by users, and are not reviewed by the staff.
Profile Rating
How would you rate this profile?
Capacious
: How can the rating not be a solid 10? Or a solid 12.5, for that matter... Stuff of dreams, right there :-)
bigryand15: Thanks lol
Besos
: I love tall men and you've got such a stunning cock.
bigryand15: Appreciate it ;)