| | | | |
| --- | --- | --- | --- |
| | | | |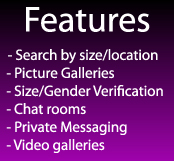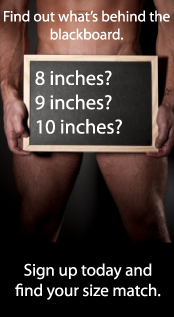 | | |
| --- | --- |
| Age: | 21 |
| Gender: | Woman |
| Looking for:: | Man |
| Location: | Woking, England, United Kingdom |
| Pictures loaded: | 1 picture |
| Albums loaded: | No Pictures |
| Videos loaded: | No Videos |
| About myself: | Idk |
| Verified: | Female |
| Who Can Message Me: | All Members |
| Seeking Size: | Between 7.5 and 11.0 inches long, between 5.0 and 7.0 inches girth |
| | |
| --- | --- |
| Relationship Status: | Single |
| Referred by: | Search Engine |
| | |
| --- | --- |
| Ethnicity: | English |
| Height: | 5' 4" (162 cm) |
| Eye color: | Gray |
| Hair color: | Brown |
| Body Type: | Slim |
| Body art: | Visible tattoo |
| Best Feature: | Legs |
| | |
| --- | --- |
| Smoking: | No, never |
| Have children: | No |
| Drinking: | Never |
| Want children: | I'll tell you later |
| Sense of humor: | Dry/Sarcastic |
| Employment status: | Full-time |
| | |
| --- | --- |
| Ethnicity: | Caucasian, African, African American, African Caribbean, Latin, English, Irish, Scottish, Welsh, Swedish, German |
| Smoker: | Does not matter |
| Drinking habits: | Rarely drinks |
| Partner location: | In the same state |
| Body type: | Slim, Athletic, Muscular |
| Parental status: | No children |
The operators of this website make no claims on the accuracy or reliability of these ratings.
Ratings are posted by users, and are not reviewed by the staff.
Profile Rating
How would you rate this profile?
DannyH79
: Hey Elle, you're gorgeous. Shame your bf isn't great at satisfying you. Would love to step in for him!
xxElleDxx: Thank you :-D it's tempting....
LBClark
: So how big is your arm anyway?
xxElleDxx: Erm from the middle of my elbow to my wrist its about 22cm.
rebelrebelbig
: Super cute verified young size queen.
A 10 for you :)
Big kiss, rebelrebelbig
xxElleDxx: Thanks, that's probably not the only 10 I want
xxElleDxx: 11 might be a good starting point ;)